Package discount - All-in-Agile (English)
Get an agile profile with All-in Agile package and reintroduce yourself as project manager Agile. The agile package can play a vital role in your career.
With the All-in Agile package, you receive 3 of the most recognized certifications in Agile Project Management.
Package discount - All-in-Agile (English) kurser
Online-kursus
Online Selfstudy incl. accredited e-learning, official AgilePM® + PRINCE2® Agile + Scrum®manual and three exam.
Kurser med klasseundervisning
Dette kursus tilbydes ikke som klasseundervisning.
Alle priser er angivet i DKK og er eksklusiv moms
Self-study via e-learning
You will go through all three courses: Certified Scrum Master, AgilePM Foundation and PRINCE2 Agile through self-study, which means that you will take the courses on our e-learning platform, which can easily fit into a busy schedule. With 12 months of e-learning access and online exam you will be able to avoid time away from work.
Requirements
It requires a valid PRINCE2 Practitioner certification to take a PRINCE2 Agile certification. A PRINCE2 Practitioner exam must be renewed every 5 years. Mentorix offers PRINCE2 Practitioner re-certification for 3.000 DKK. excl. VAT.
Important info
Scrum is a extensively used agile development method, which is suitable for software development projects and other projects with complexity and unpredictability. The Scrum Master's role is to coach and prevent obstacles that may occur and also to make sure that all processes are followed.
Agile PM is an upcoming project management method that enables you to deliver projects with great flexibility and rapid change management, and also lives up to high standards of reporting and transparency.
PRINCE2 Agile was launched in June 2015 and is the newest in project management methods. It is one of the world's most complete project management methodologies because it combines the agile methods flexibility and agility with PRINCE2®s sharply defined framework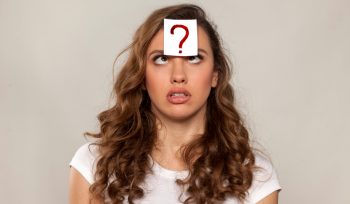 I tvivl? Ring på 72 44 12 34 eller kontakt os på kursus@mentorix.dk
Kurser med klasseundervisning
Erfarne undervisere med 10 års erfaring
Undervisning hvor teori og praktisk erfaring kombineres
Blended Learning – dele af kurset og forberedelsen foregår online via e-learning
Skab et godt netværk
Markedet laveste kursuspris
Kun 2 dages forløb
Suveræne e-læringskurser
12 måneders online adgang til det gældende kursus
Den helt samme akkreditering som ved et standard forløb
Underholdende undervisning – videoer, quizzer, test-eksamen og inspirerende materiale
God sparing med andre online kursister
Kursusmateriale udviklet af erfarne undervisere
Rigtig meget for pengene
Udvalgte kunder og samarbejdspartnere
Private virksomheder
Vestas
Grundfos
Saxo Bank
Sysmex
FLSmidth
DLG
Offentlige institutioner
Grønlands Selvstyre
Region Hovedstaden
Århus Kommune
Danmarks Statitsik
Furesø Kommune
Kalundborg Kommune
Uddannelsesinstitutioner
DTU
Hogeschool Utrecht
Erhvervsakademi Lillebælt
Erhvervsakademi Sjælland
Erhvervsakademiet Kolding
Århus Købmandsskole